SagivTech is a leading provider of innovative technology, solutions and services for Computer Vision, Machine Learning, Deep Learning, Code Optimization and Parallel Computing.
SagivTech has a unique blend of expertise in innovative algorithms development on the one hand and unbeatable competency in code optimization on the other.
SagivTech specializes in Computer Vision, Machine Learning and Deep Learning.
We solve algorithmic challenges in object tracking, change detection, object recognition, object localization and 3D reconstruction and provide robust working solutions for real-life applications.
SagivTech also specializes in code optimizations for various platforms: CPUs, GPUs and DSPs. We know how to extract the most from your target platform, be it a multi-GPU machine in the cloud or a low-power mobile platform.
Solutions
We provide research and development solutions in the fields of computer vision, machine learning and deep learning as well as hard-core code optimization for various hardware platforms. From developing an innovative algorithm for image classification, or accelerating your application on a mobile platform to full turnkey solutions – we can help facilitate and actualize your R&D goals.
Blog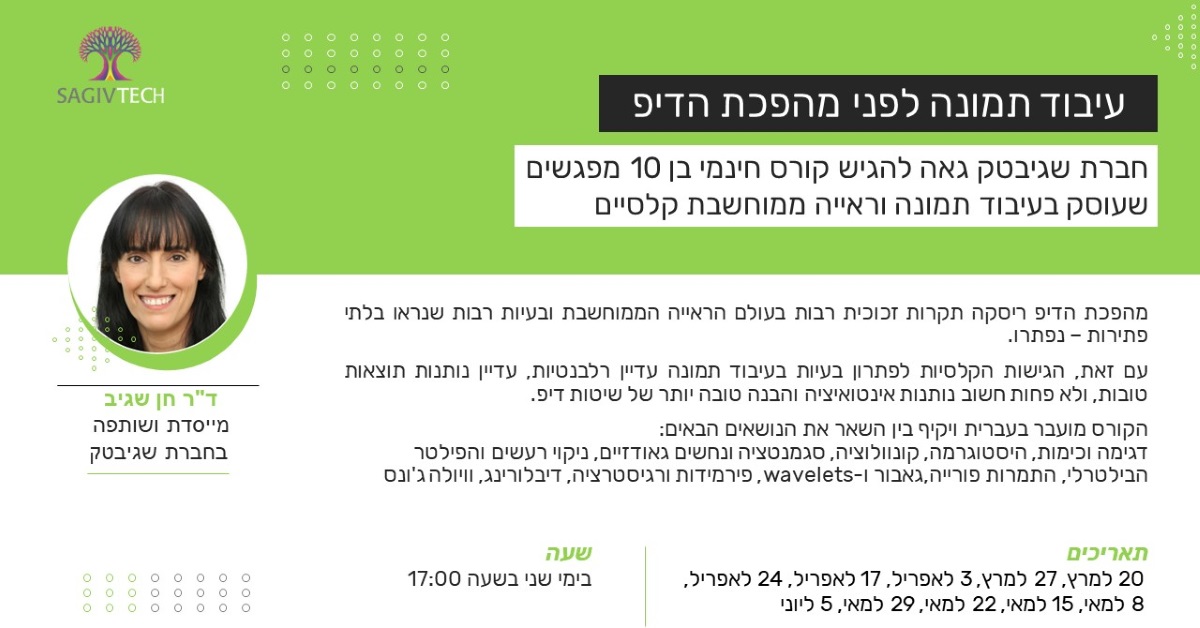 March 2, 2023
Dr. Chen Sagiv, Co Founder at SagivTech
Team
SagivTech's team is composed of problem solvers from the fields of image processing, computer vision, machine learning, deep learning, GPU computing, DSP optimizations and software development. Each member of the team brings a deep expertise and knowledge and together we compose a diverse team of experts.
Careers
If you want to join the leading team in Israel in code optimization and face the most advanced challenges in this area, we invite you to join SagivTech's Computer team