The 10th Israel Machine Vision Conference (IMVC) took place on March 18, 2019 at Pavilion 10, EXPO Tel Aviv.
Dr. Yael Pritch Knaan spoke at a conference on "Computational Photography on Google's Smartphones".
Abstract:
Mobile photography has been transformed by software. While sensors and lens design have improved over time, the mobile phone industry relies increasingly on software to mitigate physical limits and the constraints imposed by industrial design. In this talk, I'll present the technology behind two recent projects we've developed for Google Pixel Phones: Synthetic Depth-of-Field with a Single-Camera (also known as Portrait Mode) and key algorithms for the recently released Night Sight mode.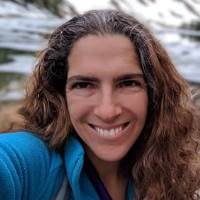 Bio:
Yael Pritch Knaan received a PhD in Computer Science from the Hebrew University of Jerusalem, and her Post doc in Disney Research Zurich. Her research is in the area of computational photography for videos and images. She co-founded two startup companies: One in panoramic stereo imaging (HumanEyes) and another on summarization of surveillance video (BriefCam). She joined Google X in 2013 and now she's part of Google AI/Perception where she leads a research team developing computational photography / machine learning technologies for Google Mobile Cameras and other Google products.
Legal Disclaimer:
You understand that when using the Site you may be exposed to content from a variety of sources, and that SagivTech is not responsible for the accuracy, usefulness, safety or intellectual property rights of, or relating to, such content and that such content does not express SagivTech's opinion or endorsement of any subject matter and should not be relied upon as such. SagivTech and its affiliates accept no responsibility for any consequences whatsoever arising from use of such content. You acknowledge that any use of the content is at your own risk.