The 10th Israel Machine Vision Conference (IMVC) took place on March 18, 2019 at Pavilion 10, EXPO Tel Aviv.
Dr. Aya Soffer spoke at a conference on "Video Comprehension and the Challenges it Poses".
Abstract:
As video becomes the most popular form of communication and information sharing, automatic video comprehension is becoming a key requirement in many use cases. Fully understanding video poses many challenges, that are being addressed by a variety of AI techniques. In this talk, I will describe some of these challenges and present several ongoing projects in IBM Research AI in the space of Video Comprehension. These include segmentation of video into semantic scenes, recognizing objects and human actions and activities, identifying highlights in videos, few shot learning for object recognition. I will also present the Moments in Time public data set created by IBM Research AI, with its millions of video clips, to support the research and development of state of the art AI algorithms for the comprehension of subtle actions and activities in videos.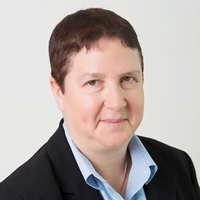 Bio:
Dr. Aya Soffer is VP of AI Tech for the IBM Research AI organization, whose mission is to create world-class foundational AI technologies for business while advancing state-of-the-art AI capabilities. Dr. Soffer sets the strategy, works with IBM scientists around the world to help shape their ideas into new AI technology, and with IBM's product groups and customers to drive Research innovation into the market. In her 19 years at IBM, Dr. Soffer has led several strategic initiatives that grew into successful IBM products and solutions.
Her team worked on the original Watson system, and more recently on the Project Debater – the first computer to engage in a full debate with humans.
Legal Disclaimer:
You understand that when using the Site you may be exposed to content from a variety of sources, and that SagivTech is not responsible for the accuracy, usefulness, safety or intellectual property rights of, or relating to, such content and that such content does not express SagivTech's opinion or endorsement of any subject matter and should not be relied upon as such. SagivTech and its affiliates accept no responsibility for any consequences whatsoever arising from use of such content. You acknowledge that any use of the content is at your own risk.